Purim 2020 with Yashar LaChayal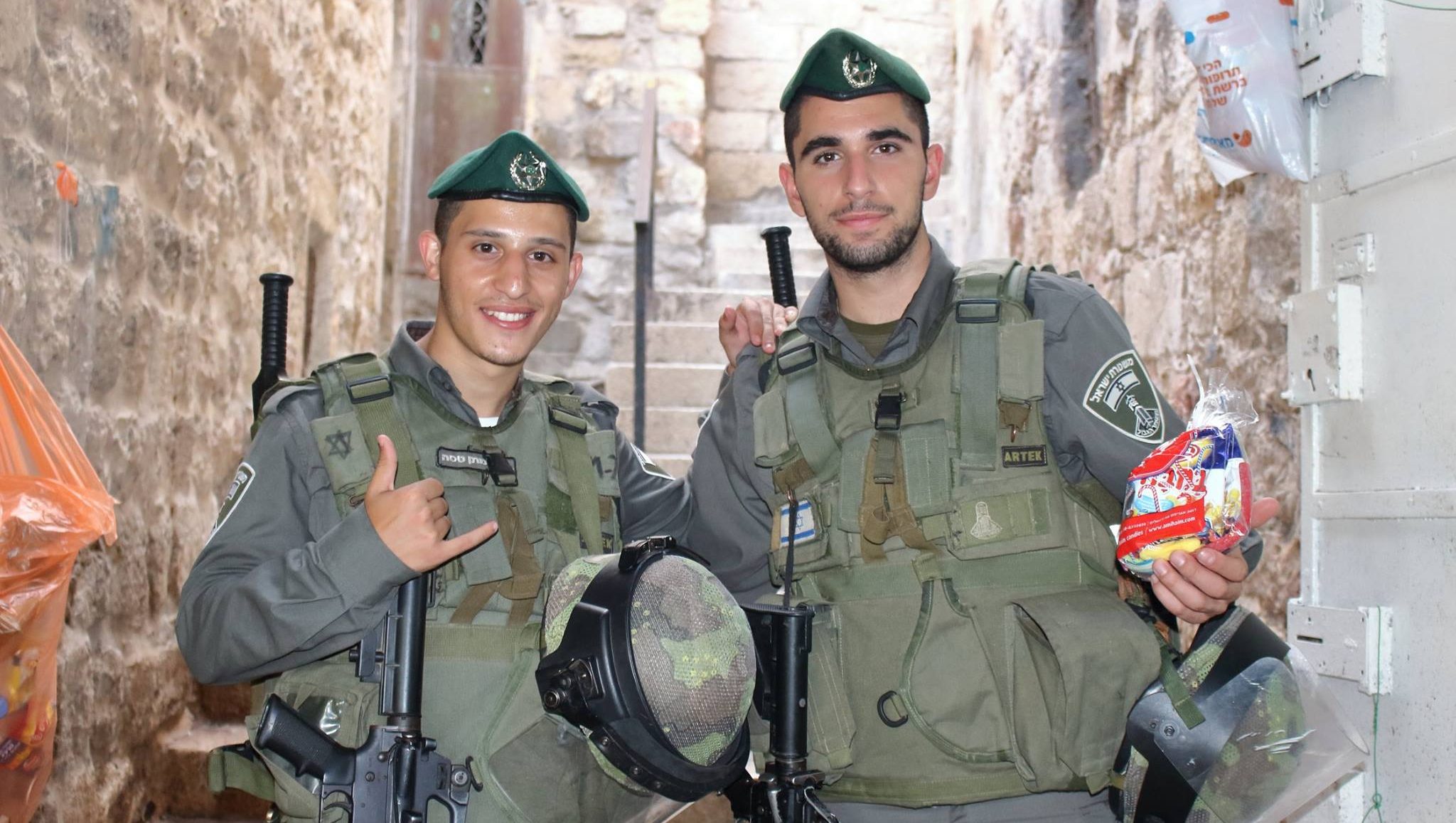 Bringing IDF Soldiers Joy
Joy and celebration are in the air as Israel enters the Purim season. Many Israelis are looking forward to celebrating Purim with new costumes, parties, and yummy snacks. However, this excitement is only possible because of the thousands of Israel Defense Forces soldiers who are spending the holiday away from their loved ones defending the country.
Every year, for the past 14  years, Yashar LaChayal sets out to prove to these soldiers that their sacrifice is appreciated. We do so by delivering thousands of mishloach manot, special Purim packages containing a variety of treats, to our heroes on duty. This year, once again, Yashar LaChayal intends on being out there with our soldiers to deliver these baskets, and this time we plan on increasing the amount of Israeli soldiers we reach.
You can help us in spreading some holiday joy to our soldiers, and show them just how much you too appreciate their sacrifice. For every $18 we receive in donations we will buy a basket for a soldier. Help us put a smile on our soldiers' faces. 
Donate today, and show your appreciation for Israel's soldiers!
$18 buys mishloach manot for one IDF soldier. 100% of the donation will go toward our Purim campaign.
Make Israel's Soldiers Smile this Purim
© 2019 All rights reserved. Yashar LaChayal. 
Yashar LaChayal is a 501c(3) non-profit public charity
© 2019 ישר לחייל
התמונות המוצגות להמחשה בלבד
קרדיט צילומים: עמותת ישר לחייל, דובר צה"ל