Hoops for Heroes
The responsibility that comes with serving in the IDF puts soldiers under a lot of stress. In order to release some of that stress, Yashar LaChayal provides different ways for soldiers to relax and unwind. This unique project allows soldiers to take a break and enjoy a night off in our VIP Box at the Pais Arena in Jerusalem. The soldiers enjoy a great game of basketball from amazing seats while being served dinner, cold drinks and snacks. The response has been overwhelming.
Yashar LaChayal makes sure that our soldiers know that we care about them, and appreciate their sacrifices.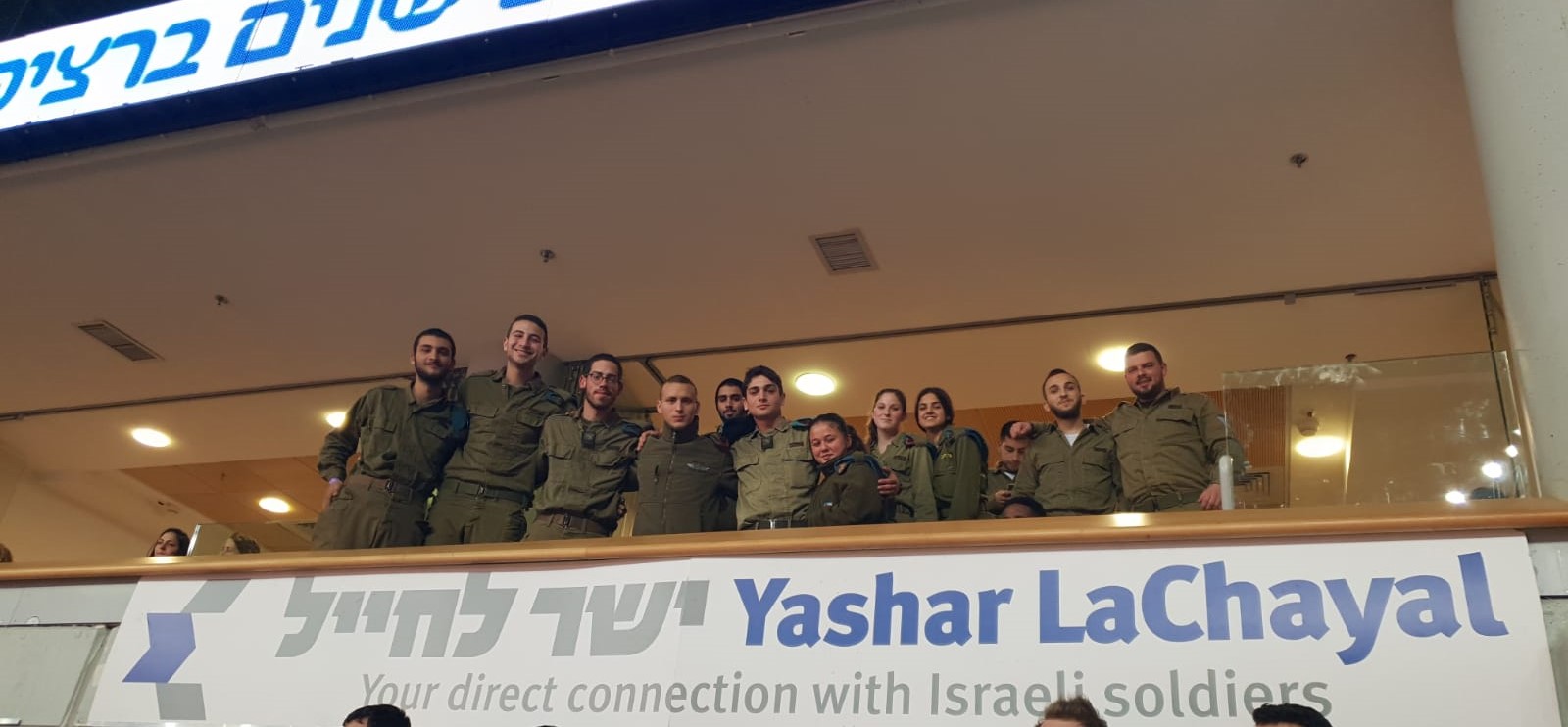 Show your appreciation for Israel's ever vigilant soldiers by sponsoring a fun evening at a sporting event!
© 2022 All rights reserved. Yashar LaChayal.
Yashar LaChayal is a 501c(3) non-profit public charity
© 2022 ישר לחייל
התמונות המוצגות להמחשה בלבד
קרדיט צילומים: עמותת ישר לחייל, דובר צה"ל