Congratulations to the winners of the 2018 Yashar LaChayal Hoops for Heroes Basketball Tournament, HALB and Shaare Torah!
Thank you to all the amazing athletes from the ten schools that joined us!
The 2018 Hoops for Heroes Yashar LaChayal Yeshiva Day School 8th Grade Boys Basketball Tournament Grand Finale took place on Sunday Dec. 16th on the campus of Yeshiva Har Torah in Little Neck, NY.
The goal of the Tournament was to raise awareness about Yashar LaChayal and to raise funds to support their programs for the members of the IDF. Yashar LaChayal brings the soldiers what they need when they need it. This successful event to benefit Yashar LaChayal was the culmination of months of planning, presentations, fundraising, while giving the Basketball Teams the opportunity to play in a Basketball Tournament against teams throughout the tristate region. Each of the schools were given a presentation about the work of Yashar LaChayal and the individual players on the basketball teams were given the opportunity to raise funds through their own personal funding page. Every player received his very own special Hoops for Heroes green Klipped Keepah which featured the Tournament logo. Every coach received a copy of the book by Douglas Stark, "When Basketball was Jewish".
The format for the Tournament Grand Finale was comprised of all the participating schools competing in a day long, single elimination two tier Basketball Tournament. The day consisted of 7 competitive contests and a display of great sportsmanship by all. The special aspect of the Grand Finale was that each of the teams played against opponents that they do not play during the course of their regular season league games.
The Yeshiva Har Torah gym was decorated with flags of individual IDF units for whom each of the teams were assigned. The teams played before huge crowds throughout the day. In addition, we were visited by a former member of the IDF, Daniel Scopp, who interacted with the fans.
Following the Championship Games, the trophy ceremony featured each member of the winning teams receiving a Championship Trophy. Shaare Torah and HALB each received a Team Championship Trophy that they will proudly display at their schools.
Much thanks and gratitude to the Tournament Basketball Court Sponsors for their generous donations showing their support and gratitude for the Chayalim of the IDF. Of all the participating schools, HALB raised the most money through their individual funding pages and each member of the team received a $100 Gift certificate to the Packer Shoe Company.
In conjunction with the Tournament, the Hoops for Heroes Mega Raffle featured many prizes, graciously donated to help support the mission of Yashar LaChayal:
Grand Prize, MVP Camps 2019 tuition for an MVP Boy or MVP Girl – Mr. Doft 
2 Knick Tickets donated by Nathan Dweck – Suri Kahn
$100 Gift Card Traditions Eatery – James Haber
$100 Gift Card Judaica Plus – Avi Borenstein
$100 Gift Card Cedar Market – Howard and Miriam Rhine
$50 Gift Card Teaneck Doghouse – Reva Goldschmiedt
$50 Gift Card Sushi Tokyo – Mrs. Samuels
$50 Gift Card Mike's Burgers – Abe Goldstein 
$50 Gift Card Grill Point – Mr. Abramowitz 
$50 Gift Card Schnitzel Bar – Elliot Elo
$50 Gift Card Essex NY Deli – Lori Rozehzadeh
$36 Gift Card Wok Tov – Sara Esses
$36 Gift Card Soy Sauce – Benny Mann
$36 Gift Card Carlos & Gabby's – Mike Ebrani
Pizza Pie, Shimon's and Naomi Nachman Cookbook, Eicher's – Stu Brand
$36 Gift Card Oma's Sushi & Grill – Gary Rosenstock
$25 Gift Card Dougies BBQ – Monica Hadef.
According to Judah and Carol Rhine, Tournament Coordinators. "There was a great display of achdus throughout the day, amongst all the players and fans, both on and off the court. Special Hakarat HaTov and many thanks to all the Schools, Players, Coaches, Athletic Directors, Principals, Parents, Administrators, families and friends who helped make this event a huge success in supporting Yashar LaChayal. Plans are already in the works for next year's Tournament!"
Tizku L'mitzvot.
Judah and Carol
The 2018 Hoops for Heroes Yashar LaChayal Boys Basketball Tournament Preliminary Games commenced on Monday, November 5th featuring the Ramaz Rams hosting the MDS Mavericks. Ramaz raced out to a quick 9 – 0 lead. MDS then scored 6 straight points to cut the lead to 9 – 6. Ramaz then went on a 7- 0 run and held a 16 – 6 halftime lead. The teams played evenly in the third quarter and Ramaz maintained their advantage with a 23 – 12 lead after three quarters. In the fourth quarter the teams continued to trade baskets but the lead was too much and Ramaz secured a 35 – 21 victory in the opening game of this year's tournament. MDS was led by Andy Samuels with 13 points while Ramaz was led by Elliot Davis with 10 points, Samuel Ostad with 9 points and Nathan Haber with 7 points.
The second preliminary game of the Hoops for Heroes Yashar LaChayal 8th grade Boys Basketball Tournament took place on Thursday 11/8 at Magen David Yeshiva. The game started off very fast as HALB raced out to a 6 – 0 lead. In an attempt to get back into the game, MDY applied a full court press and was able to cut into the HALB lead. The high scoring first quarter ended with HALB having 16-12 lead. In the second quarter, HALB was able to break the MDY press efficiently and built up a huge half time advantage with a score of 36-20. After half time, MDY was determined to cut into the lead even more, and they did so outscoring HALB in the quarter but still trailing by a score of 45-36 after three quarters. MDY continued to hit 3's, and reduced the deficit on several occasions but HALB was able to prevail by a final score of 61-48. Leading MDY was Jack Elo who had five 3's and finished with 17 points. HALB was led by Aharon Cohen with 18 points, Ari Saffra with 10 points and Isaac Solomon with 8 points.
Preliminary Game 3 featured the HALB Lions hosting the JEC Thunder. HALB got off to a quick 6 – 0 start but JEC came right back and tied the score at 6 – 6. After trading baskets the team ended a high scoring first quarter even at 16 apiece. The seesaw battle continued into the second quarter with JEC pulling out to a 5 point lead. HALB came right back with a run of its own and held a 26-23 lead at halftime. In the second half HALB's pressure defense forced turnovers which led to baskets and HALB took command of the game with a 54-42 lead after three quarters. In the fourth quarter JEC managed to cut the lead to 5 but HALB stormed right back and secured a 59 – 46 victory. Leading the way for HALB was Isaac Solomon with 22 points, Aharon Cohen with 15 points and Ari Saffra with 9 points. JEC was led by Rami Rozehzadeh with 19 points and Reuven Rozehzadeh with 10 points.
In a rescheduled game due to a early snowstorm, Yeshiva Har Torah visited HANC for their preliminary game before a large crowd of parents, family members and friends. HANC raced out to an early commanding lead and led after one quarter by a score of 14 – 2. YHT started to get their game back, both on offense and defense, but HANC still led 21 – 8 at halftime. In the third quarter, YHT started to make a run and closed the gap to 27 -20. HANC then went on a 10 – 0 run to close out the third quarter with a 37 – 20 lead. In the fourth quarter, YHT outscored HANC 9 – 8 but the lead was too big to overcome and HANC secured a 45-29 victory. HANC was led by Ben Mottahedeh with 25 points. YHT was led by Joshua Khalili with 14 points.
In the final preliminary game of the Hoops for Heroes Yashar LaChayal Basketball Tournament, Shaare Torah hosted Yeshiva Derech HaTorah on Motzei Shabbos 12/2. The first quarter had both teams getting off to a slow start with Shaare Torah holding a 10-6 lead. In the second quarter Shaare Torah began to open up a bigger lead and led 29-17 at halftime. In the third quarter the teams traded baskets back and forth and Shaare still held a 48-34 advantage. In the fourth quarter YDH tried to make a run but Shaare Torah would not be denied as they secured a 68-54 victory.
Leading the way for Shaare Torah was
Issac Faham with 33 points and David Eskenazi with 22 points.
YDH was led by David Hill with 27 points.
The first game of the day featured the host school,Yeshiva Har Torah (YHT) from Queens v. Manhattan Day School (MDS) from NYC in a Tier 2 opening game matchup. Both teams started off feeling each other out with MDS opening up a small lead. By halftime YHT caught up and the score was tied at the end of the first half. In the second half, YHT seemed to take control of the game with a 6 point lead, but MDS continued to fight back and tied the game with just 2 minutes left. In the last minute, MDS scored the go ahead basket and held on for a 23-21 victory, moving them into the semi-finals of Tier 2.
The second Tier 2 opening round game featured The Ramaz School from NYC v. Yeshivat Shaare Torah from Brooklyn, NY. Ramaz started off strong and built up a sizable lead in the first half. Shaare Torah eventually got their game back and closed a ten point gap to a 19-15 deficit at half time. In the second half, Shaare Torah started to take command and built up a small lead. Ramaz was determined and tied the game. With less than a minute left, Shaare Torah hit a basket to take the lead. The Ramaz last second attempt fell short and Shaare Torah moved on to the Championship Game by a final score of 39-38.
In the third game of the Tier 2 bracket, Hebrew Academy of Nassau County (HANC) faced off against Manhattan Day School (MDS). In the first half HANC took a commanding lead over MDS. In the second half MDS mounted a comeback but was not able to overcome the large deficit and HANC cruised to a 44-35 victory that placed them in the Tier 2 Championship Game v. Shaare Torah.
Game 4 of the day featured a Tier 1 matchup between Magen David Yeshiva (MDY) of Brooklyn and JEC from Elizabeth NJ. This turned out to be one of the more thrilling games of the Tournament. Both teams battled the entire game with MDY starting off with an early lead only to see JEC come back each time. At half time MDY led 14-12. The second half featured a lot more offense. In the closing minutes, MDY clung to a 3 point lead. With 3 seconds left, Reuven Rozehzadeh of JEC launched a deep 3 pointer that swished the net, tying the game at 39-39 at the buzzer and sent the game into overtime. The first overtime featured 3 point goals by each team and the game was tied at 42 going into the second overtime. In the second overtime, MDY outscored JEC 4 – 0 and secured a 46-42 exciting victory to move into the Championship Game of Tier 1.
Game 5 of the day feature the second Tier 1 matchup between Hillel Yeshiva from Deal NJ v. Hebrew Academy of Long Beach (HALB) from Woodmere NY. HALB raced out to a large lead at the outset but Hillel was determined to claw their way back. HALB had a 21-11 lead at halftime. In the second half, HALB took control and secured a 47-33 victory to move into the Tier 1 Championship.
In the Tier 2 Championship Game, Shaare Torah faced off against HANC. The first half was very tight with both teams looking to take an advantage. Each basket was answered by the other team with a basket of their own. In the second half Shaare Torah started to pull away, only to see HANC come back each time. Finally, Shaare Torah finished their foul shots and held off HANC 51-43 and claimed the Tier 2 Championship.
In the final game, MDY met up with HALB. This was a rematch of an early preliminary game in the Tournament where HALB had defeated MDY in MDY. HALB started off very fast and raced to an early lead. MDY tried multiple comebacks with different strategies. Each time HALB was able to respond and soared to a 68-51 victory and win the Tier 1 Championship.
Each participating school in the Tournament selected an All Star Player who received a special Hoops for Heroes All Star Trophy:
David Khalili, Yeshiva Har Torah
Nathan Haber, Rama
Andy Samuels, Manhattan Day School
Reuven Rozehzadeh, Jewish Educational Center
Ben Mottahedeh, Hebrew Academy of Nassau County
David Eskenazi, Yeshivat Shaare Torah
Elliot Braha, Hillel Yeshiva
Yitzhak Kroub, Magen David Yeshiv
Isaac Solomon, Hebrew Academy of Long Beach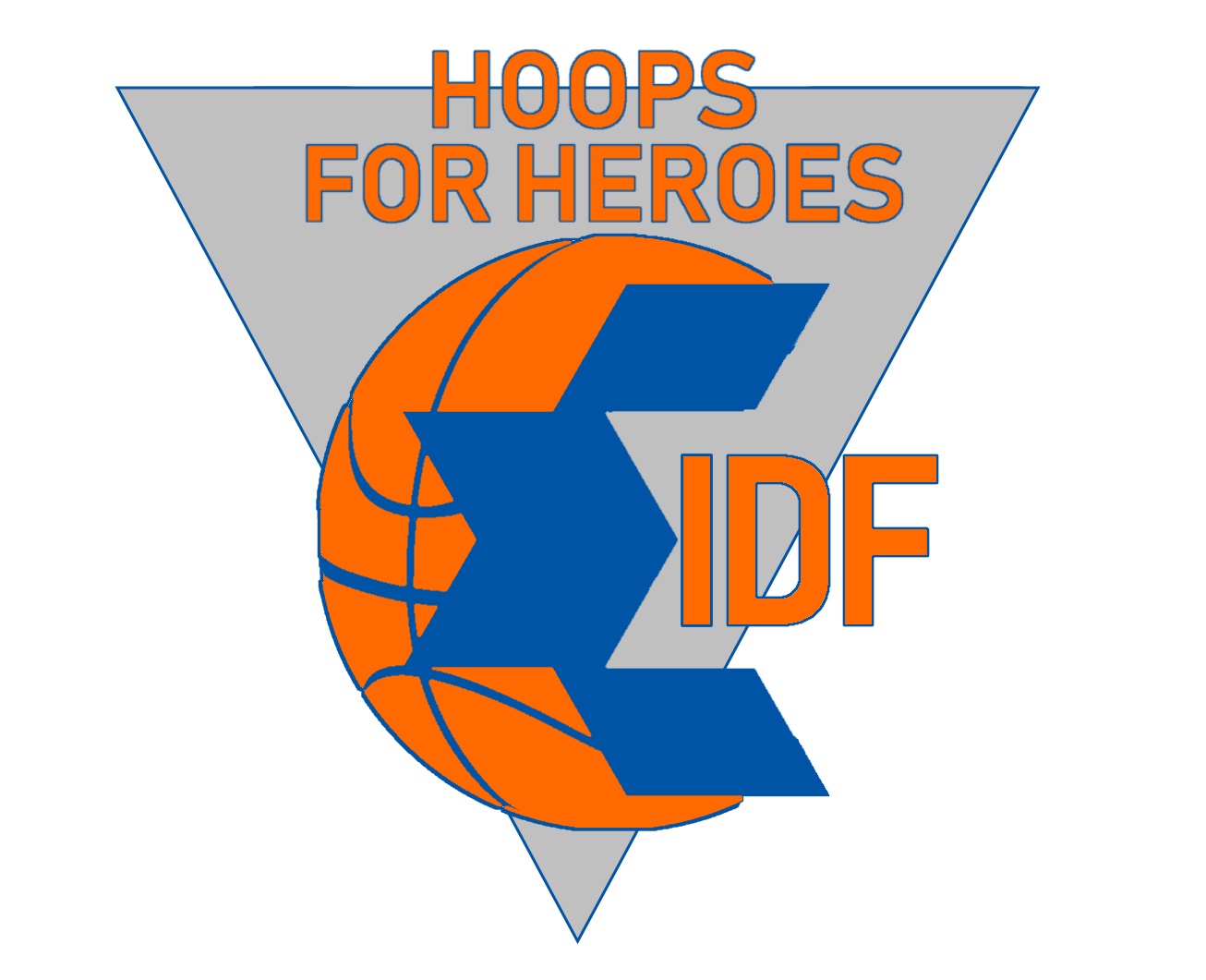 Preliminary Game 1: MDS vs. RAMAZ
Preliminary Game 2: MDY vs. HALB
Preliminary Game 5: Shaare Torah vs. YDH
Preliminary Game 3: JEC vs. HALB
Preliminary Game 4: HANC vs. YHT
Thank you to all our sponsors!
Full Court Sponsors
Maidenbaum Property Tax
Meryl and Jeremy Strauss
Lori and Eliot Tawil
Anonymous
Half Court Sponsors
Irwin Adelsberg
Harold Lipsky
Howard and Miriam Rhine
Free Throw Line Sponsors
Larry Beck 
Elliot Feder
Gourmet Glatt
Richie Grossman
Moshe Orenbuch
Michael Parker
David Ritholtz
Mark Soskel
David Sultan
Eric and Tzipora Thall
Aviva Warshaw
Wheels to Lease
General Sponsors
Beryl Eckstein
Sharon Glogower
David Greenberg
Stanley Haber
Steven Hamburger
Robert Harris
Esther Heller
Helaine Linder
Rena and David Maryles and Family
Dr. Abraham Peller
Print on Point
Gary Rosenberg
SAR
David and Toby Schnall 
Aaron Stein
Aviva Warshaw
Prize Sponsors
Douglas Stark, author of "When Basketball Was Jewish"
© 2022 All rights reserved. Yashar LaChayal.
Yashar LaChayal is a 501c(3) non-profit public charity
© 2022 ישר לחייל
התמונות המוצגות להמחשה בלבד
קרדיט צילומים: עמותת ישר לחייל, דובר צה"ל