The Yashar LaChayal Bikkur Cholim Network
Yashar LaChayal's Injured soldiers aims to ensure that every hospitalized soldier is visited and taken care of. In these cases, a soldier often needs specialized physical therapy equipment that the army does not possess and is quite expensive for their families to privately purchase. We aim to help the families by providing that equipment, or whatever the soldier needs for his recovery. Unfortunately, we do not have the resources to personally visit every hospitalized soldier.
Therefore, we maintain a network of dedicated volunteers all over the country that can visit soldiers hospitalized in their city, bring refreshments to the family, and give them our information – explaining the help we can offer them, should they need it.
Volunteering is done on a case-by-case basis – when someone is injured, we contact volunteers to see who is available. If someone is busy, no problem. It is rare and never a time-consuming visit but is always important and could potentially change the soldiers' lives. We are hoping to have multiple volunteers near each hospital serving soldiers so someone will always be available.
Join our Bikkur Cholim Network, and help us make improve the lives of our injured soldiers.
Join the Bikkur Cholim Network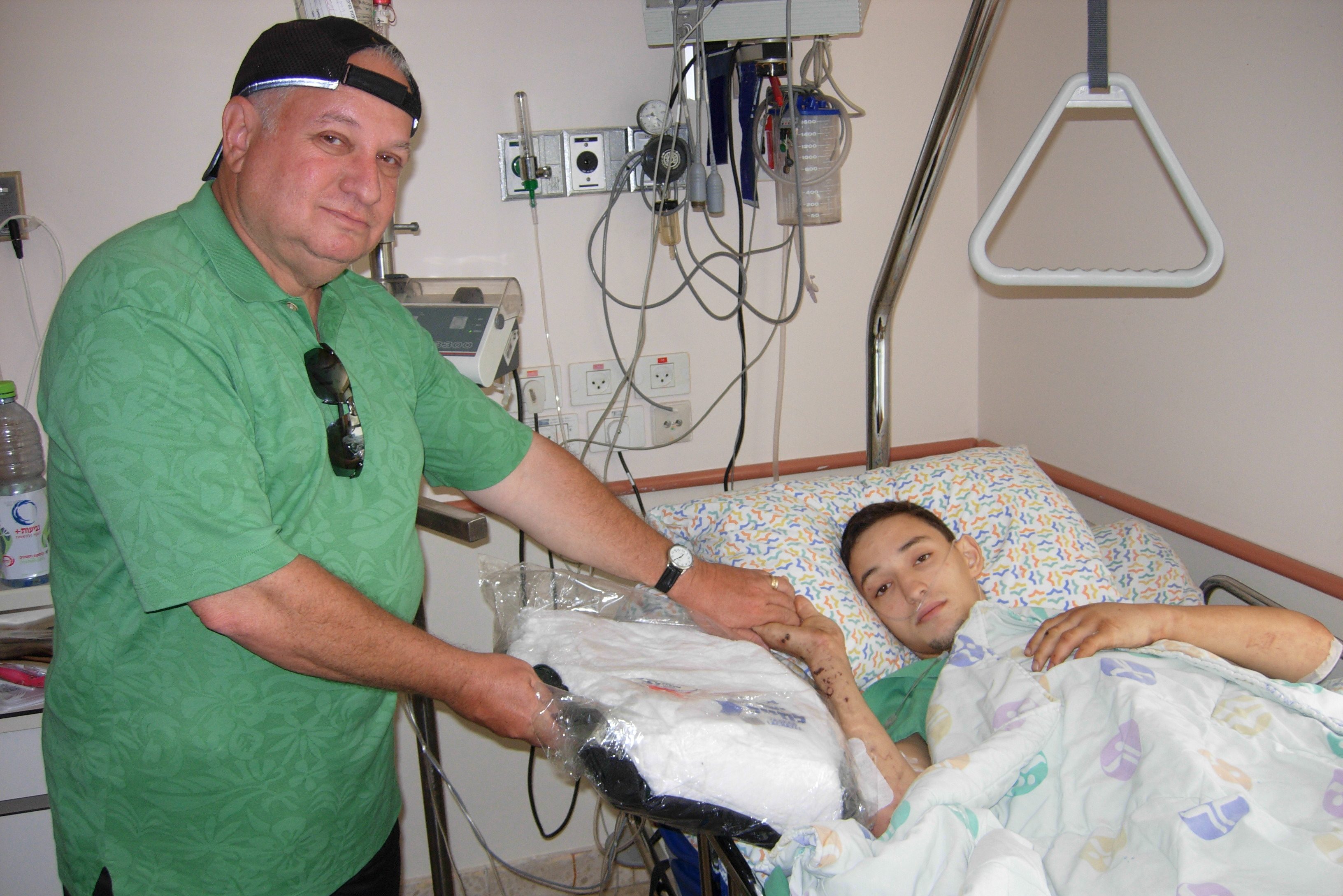 © 2021 All rights reserved. Yashar LaChayal.
Yashar LaChayal is a 501c(3) non-profit public charity
© 2021 ישר לחייל
התמונות המוצגות להמחשה בלבד
קרדיט צילומים: עמותת ישר לחייל, דובר צה"ל